Aalim Dance Academy was originally founded in 1987 by Diane "Soraya" Chope of London, England. Today, Aalim Belly Dance is led by Artistic Director Salwa.

Salwa has a great history of performing and teaching Middle Eastern Dance in St. Louis and the surrounding region. She began her study of Middle Eastern dance mentoring under Simone Prouty. In more recent years she has studied extensively with the world renowned Suhaila Salimpour. In addition, Salwa has regularly sought out the instruction of many other nationally and internationally known belly dance artists in genres including modern, traditional, fusion, and folkloric styles. Serena , co-artistic director of Aalim Belly Dance Studio has been performing and teaching for over twenty five years and continues her studies with nationally and internationally known Middle Eastern Dance Artists.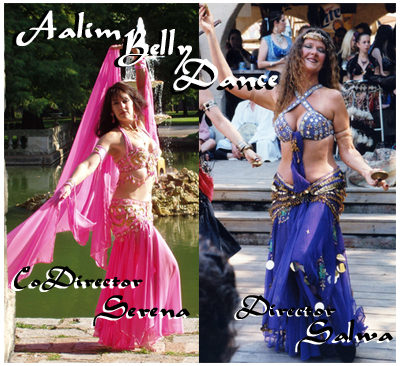 ---



Performers from Aalim Belly Dance & Arabian Silk (Aalim's Professional dance company) have been featured on a variety of television programs and at several area festivals and restaurants. These include: the Variety Club Telethon, St. Louis Art Museum's Meet Another Culture Program, Missouri Historical Society's Twilight Tuesdays, 1904 World's Fair Programs and International Days, The Greater St. Louis Renaissance Faire, Kansas City Renaissance Festival, Earth Day Festivities in Forrest Park, River Faces Festival, University City Fair in the Square, Loop In motion ( In University City), V.P. Fair and Fair St. Louis, Illinois State Fair, Black Tie St. Louis Events, and Venus Envy.

Aalim Belly Dance not only performs in the region, but is proud to teach the beautiful and ancient art of Middle Eastern Dance in all its forms through two centrally located studios.


---




The philosophy of Aalim is to provide a warm and friendly atmosphere in which to learn, while raising the level of today's standards of dance by focusing on technique, strength and body awareness. Learn about the various belly dance cultures including Northern Africa, the Middle East, and Central & Eastern Europe. We strive to educate the general public about two of the oldest and most loved forms of entertainment: Dance and Music. We also hope to demonstrate the great benefits of exercise, fun and fitness.
Classes Begin with basic technique with an emphasis on the Salimpour Method. Beginning with technique allows one to build a foundation of muscle control so as to progress through the various levels. As each student progresses, more technique and a great variety of other styles/genres are available, including ethnic, folkloric, tribal/fusion styles, and more. Email us for more detail!

Classes on costuming for the different cultural dances and countries are also taught at times. Annual Seminars, Workshops, Festivals, Dance Concerts, Special Events, Fundraisers and student night Haflas are held in an effort to promote the beautiful and extraordinary art of Middle Eastern Dance.

Today Aalim also periodically offers a variety of specialty classes and mini-workshops covering percussion/Doumbek/hand drum, Abs for belly dance, ballet for Belly dance, zils (finger cymbals),and women's self defense.
Belly Dance is appropriate to be performed for all ages and all types of audiences. Our performers are available for your special occasion: family and corporate events, birthdays, weddings, anniversaries, "Girls Night Out" events, theme parties/dinners, children's events, K-12 school presentations, community festivals, international events and MORE!

Aalim Dance also offers performances that include Hawaiian, Polynesian, and Tahitian styles of dance, belly dancing with fire, and fire performers with poi, hoops, fans, and swords.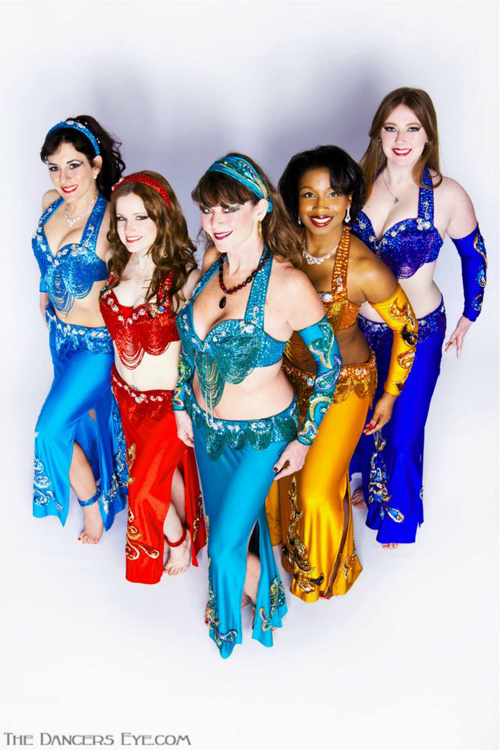 Aalim's Arabian Silk
Professional Dance Company
2012



Individual Dancer Biographies:

Salwa
Désirée
April
Pixie
Lori